Michele and Pat McManamon have lived in the same Ponte Vedra house for 20 years, and when it was time for a new roof, we had the opportunity to meet this amazing couple who has made it their life mission to be a force of change in their community.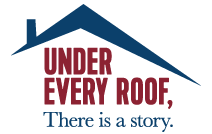 The McManamons are true sales gurus. For many years, Pat was a director of international sales for a transportation company and Michele was an entrepreneur. But after many years of moving around the country, they were transferred to Ponte Vedra and decided to make northeast Florida their permanent home. They quit their jobs and for the past 18 years have owned and run an office of Sandler Training, a franchised sales, customer training and development company. They help businesses and individuals overcome challenges they face in building, retaining and growing their sales team.
They are well known to the Jacksonville area as community leaders – especially with sports-related activities. Michele is the 2016 Chairman of The Players Championship golf tournament and Pat is a longtime member of the Gator Bowl Committee.[/vc_column_text][vc_single_image image="12121″ img_size="full"][vc_column_text]While the parents of two grown children find satisfaction in serving their clients and community well, they felt a deeper calling to serve segments of the population in a different way.
About three and half years ago, they launched a non-profit called Operation New Uniform, which helps veterans transition out of the military and into the business community. Their goal was to help teach veterans struggling with the interview and hiring process ways to detach themselves from that life, but keep that as part of their story. They help veterans translate what they did into what they would be doing in the future.[/vc_column_text][vc_single_image image="12123″ img_size="large"][vc_column_text]The veterans don't pay for anything, as everything is donated to them. Funding for the program comes from organizations that either want to hire a veteran, or want to support the veteran community.
Striving to reach even more people who need help moving from one part of life to another, the McManamons recently started Onecor924, based on the Bible verse 1 Corinthians 9:24, which references athletes running the race to win. Similar to Operation New Uniform, they help former collegiate and professional athletes transition into the business community.
They are helping athletes utilize what they learned in their sport and take that into a career. And with so many connections to golfers and football players, they are reaching a lot of people.
How do they have time for everything? Michele says that while they do have a lot on their plate, they love what they are doing. "When God tells you to do something, you don't say no," she said. "We want to make sure that all the gifts He has given us are used up before we get to heaven."
We are proud to work with Pat and Michele and are grateful to have the opportunity to support their vision in the Jacksonville area.