There's nothing quite like the sound of a college football stadium full of roaring fans on game day, and that is a sound that Jeri Damasiewicz may know better than anyone in the country.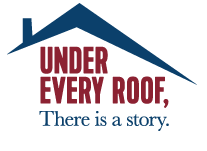 We met Jeri and her husband, Mike, while replacing the roof on the couple's Tallahassee home. That's when we learned of their incredible dedication to their beloved Florida State Seminoles.
Although she's a graduate of the University of Texas, Jeri said she has been a lifelong Seminole. Her father was attending Florida State at the time she was born, and the pair bonded throughout her childhood as they watched the team play on television and attended games when they could.
As an adult, Jeri's love for the Seminoles only grew, and she is currently in the midst of one of the most incredible streaks in FSU history. Now a Tallahassee resident, Jeri has attended 232 consecutive FSU football games, both home and away.
To celebrate her 200th game milestone, Jeri's friends, who also routinely travel to watch the team play, arranged for a special surprise. During their pre-game tailgate, Jeri was presented with a signed football from FSU legend and retired NFL running back Warrick Dunn. That moment, Jeri said, is one she will never forget.
As she enters the 2017  college football season, Jeri said she is excited to continue her streak not simply due to her love of the game but also the camaraderie the season brings with friends and fellow Seminoles.
"For me, it's all about the people," Jeri said. "It's the friends, it's the team, it's the coaches, it's the caring. When you travel and you see another Florida State shirt, whether you know them or not, you wave and talk. To me, that's what made me keep up this streak. I enjoy football as a sport, but I wouldn't be doing this if I wasn't having fun with the people."
No matter what happens this season, we know that Mike and Jeri will be there cheering on the Seminoles!