After Hurricane Hermine left the 12-year-old roof of Dale and Merle Barnett damaged and in need of replacement, we had the opportunity to help and to meet this lovely Tallahassee couple with a close-knit, blended family.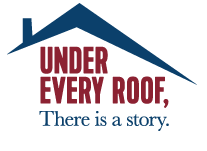 Dale said his favorite pastimes are spent with family – whether it's his movie and dinner date with Merle every Saturday night, or learning a new hobby with his stepson and grandchildren. Being together is always a top priority.
But as the couple has gotten older and traveling becomes more difficult, Dale says they have gotten more creative in doing things with family members who live out of town. That has been especially true around the holidays.
Dale apparently has close ties to someone in the North Pole and has the ability to anticipate what his grandchildren will be getting for Christmas – allowing him time to learn a new skill or two. He has consistently found new ways to spend time doing things they enjoy, whether it's remotely or when they are able to visit in person.
One year, when he learned that his 10-year-old grandson was getting an Xbox for Christmas, Dale bought one for himself so the two could talk and play games together online. Though he's considerably less-skilled in the games than his opponent, Barnett said his grandson will still send him invites to play and join his team.
Last Christmas, after realizing that a drone was on his grandson's list, Dale purchased one for himself and his stepson—ensuring the trio could learn to fly the new devices together. After receiving a little operational assistance from his grandson (of course), Dale said they now all enjoy flying the drones – even taking photos and videos.
The family has had so much fun with them, that Dale recently purchased another drone so his 13-year-old granddaughter could participate, too—making their new favorite outdoor activity a true family affair.