We had the pleasure of meeting Mr. Fred Kelley after a hail storm damaged his roof in the retirement community of Solivita, south of Orlando. We would later learn much more about the 80-year-old from Gloversville, N.Y., that would impress even the most accomplished retiree.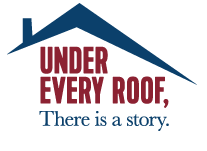 To the 4,000 residents of his community, his singing and dancing chops are no surprise, however, as Mr. Kelley has performed in numerous productions as a member of the local Guys and Dolls and Starlighters production troupes. But what they might not know is how much the former Marine had experienced on his way to Central Florida.
A graduate of Springfield College, Mr. Kelley's first job was as a physical education instructor and baseball coach at the Virginia Military Institute. From there he became an athletic trainer and (for the first five years) baseball coach at Dartmouth College, from where he would retire 30 years later. When he left Dartmouth, the athletic training staff was responsible for 34 men's teams and 33 women's teams. In 1980, he was selected to be an Olympic trainer at the Lake Placid Games and worked with some members of the U.S. hockey team who played in the famed "Miracle on Ice" upset over the Russians.
In 1989, Mr. Kelley was elected to the National Athletic Trainer Association Hall of Fame. He used to enjoy snowshoeing and pitched minor league baseball, but did not have the velocity on his fastball to get to the majors. Today, he is more focused on keeping his drives in the fairway.[/vc_column_text][vc_single_image image="12022″ img_size="large"][vc_column_text]When his wife passed away 11 years ago, Mr. Kelley decided that the warmer weather and friendliness of Solivita was a good spot to play golf, stay busy and make new friends. The plan has worked to perfection, especially when the community was at his side through the recovery from two heart attacks.
Mr. Kelley has two children, Mike and Chris, and four grandchildren who visit often. But it was after his big 75th birthday party with more than 80 guests that he says his daughter realized that she would no longer have to worry about him being alone.
Mr. Kelley says he is very grateful for the opportunities his life has presented him. "I have met literally thousands of athletes and tried to help them," he said. "I did what I wanted to do."
We are sure Mr. Kelley has much more to accomplish and we are grateful to have met him.