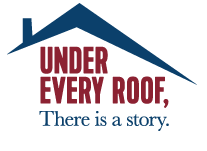 The Brienens' journey began when they met in high school and started attending oil painting classes in an effort to spend more time together. Eventually, the high school sweethearts married, had three children, and put their artistic pursuits aside to run a wallpapering business.
However, after a cancer diagnosis left Debra unable to work and yearning to create, her children bought her an acrylic paint set, and she began painting again — inspiring her husband to do the same.
Now, 10 years later, Debra is cancer free, and both she and Randy pursue painting full time. The Brienens have different painting styles — Debra is more realistic while Randy is impressionistic; she's mostly self-taught and he studied in college. Yet, they both draw inspiration from nature and often paint the same scenes from different perspectives.
Since returning to their artistic roots, Debra and Randy have been selected to exhibit at numerous prestigious art centers and festivals across Florida. However, Randy said one of the couples' most meaningful exhibits is showcased in the Cancer Center of Tallahassee Memorial Healthcare, in support of Debra's fellow cancer survivors and patients who are still undergoing treatment.
In addition to the exhibit, the Brienens also donate a portion of each sale to prevention and treatment research—a truly worthy cause that is near to the family's heart.