From a childhood spent on a farm to a career in the U.S. Armed Forces, Ret. Senior Master Sgt. Cecil Motley has never been a stranger to hard work and discipline. We had the pleasure of meeting Sgt. Motley when we fixed a leak in his roof and later learned of his amazing story of service and sacrifice.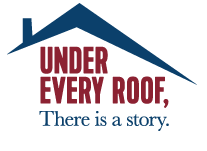 After leaving his home in Holmes County Florida, where employment opportunities were limited, Sgt. Motley set out for South Florida in 1948 in search of work. It was that year the Selective Service Act was established, and he registered for the draft—changing the course of his life forever.
Sgt. Motley spent 23 years serving our country in the U.S. Army and Air Force, and throughout those years he and his family traveled around the globe to places as far as Alaska and Germany.
During their travels, the Motleys were introduced to different customs and cultures, and their children enjoyed meeting new friends and attending new schools.
Though the frequent moves associated with military life may have been challenging for some, the 87-year-old veteran said he, his wife Merle and their five children embraced the constant change, and he believes the lifestyle even influenced some of their children's future career choices.
"It definitely had a positive impact on my family, especially the kids," Sgt. Motley said. "When we transferred from one place to another, they always looked forward to attending new schools. That may be why three of my daughters turned out to be school teachers."
Now, after 45 years in retirement, Sgt. Motley reminisces fondly on his time spent in the military and the positive impact it had on his family. As he reflects on his years of service, he said he is most appreciative of the camaraderie amongst his fellow servicemen, and, although he's well past the service age, he'd do it all again in a heartbeat.
"When Desert Storm started, I called the Department of Defense and asked if they had an interest in recall for retired personnel— I didn't tell them I was 65," Sgt. Motley said. "Now, I'm 87 years old, and I'd go back in today if I could. I certainly don't consider myself a hero, but I truly loved military service."